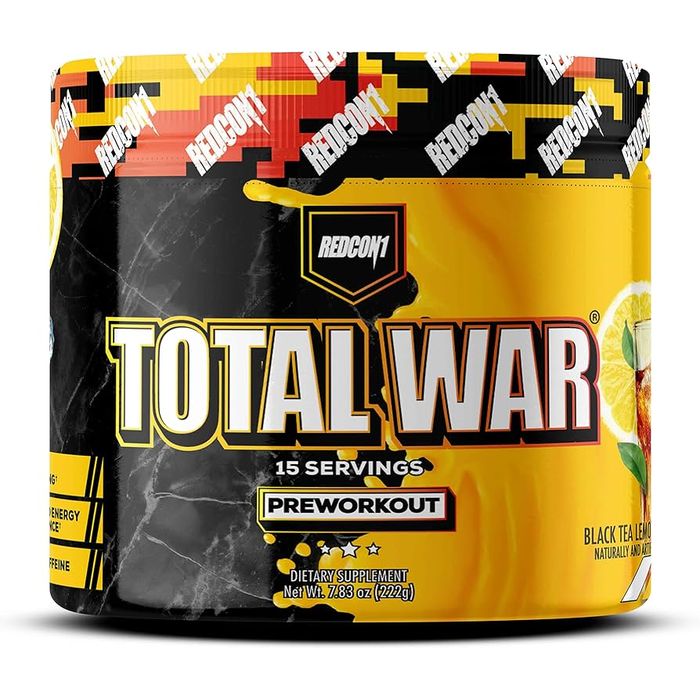 Redcon1 Total War-Rocket Bomb 15 Serves
Product Code:
810044572773
Redcon1 Total War-Rocket Bomb 15 Serves
High Intensity & Energy Preworkout
Special Price
$19.99
Regular Price
$39.00
or 6 x $3.33
How Laybuy works.
Pay it in 6 weekly automatic payments, interest free. Easy.
Pay by Laybuy.
Proceed to checkout. Select Laybuy as your payment method.
Complete order.
Log in or sign up for an account in minutes.
Select schedule.
Choose your payment day. View your schedule and select pay now.
You're done.
Your items are on their way. Payments will be taken automatically each week.
Learn More
Nutritional information
Nutritional Information: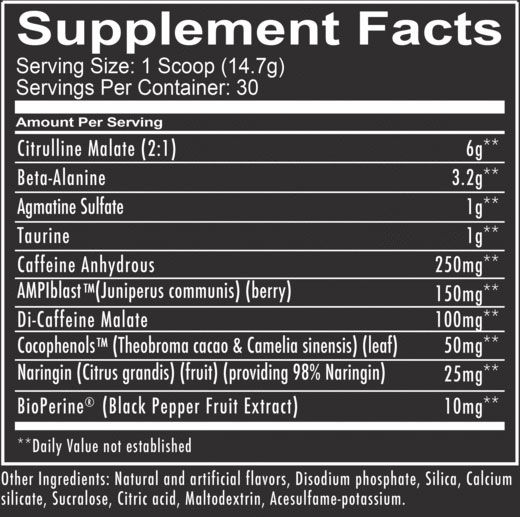 Product Information
Redcon1's Total War® is what every pre workout wishes it was, packing more fire power per serving than anything in its class. Whether you train before work or school, middle of the day, or later in the evening, Redcon1's Total War® pre workout has the ability to come through every time out.
The powerful combination of stimulants and focus factors along with N.O. compounds makes Total War® an all-in-one pre workout supplement. Enjoy the most energy, focus, and skin splitting pumps you've ever felt during a workout. You won't want to go home at 30 or 40 minutes, but instead somebody will need to pull you out of the gym. Redcon1's Total War® is not for the faint of heart, but for the serious athlete or gym goer who expects to perform at the highest level of readiness when called upon.
DIRECTIONS:
Mix each scoop with 250mL of cold water (to desired sweetness) and consume immediately. Start with 1 scoop or less to assess your tolerance.
SERVINGS:
Container: 395 Grams
One Serving: 1 Scoop (14g)
Servings Per Container: 30
Delivery & Returns
Standard Shipping
Standard shipping (Monday to Friday excluding public holidays) is a flat rate of $1.99.
Approximate delivery times once your parcel has been dispatched are as follows*:
Auckland - 2 business days
North Island - 2-3 business days
South Island - 2-3 business days
Rural deliveries can sometimes take an extra few days.
*During sale and holiday periods dispatch and delivery may take longer with larger volumes of orders. No deliveries on weekends and public holidays.
Evening Express Auckalnd (Pace) - $11.50
Order before 3pm Monday to Friday (excluding public holidays) and your order will be delivered between 6-9pm that evening. This shipping option will only be displayed for valid Auckland addresses at check-out.

If ordering on the weekend, your parcel will be shipped the next business day for delivery that evening. If there is no one home to sign for the parcel or it can't be left in a safe place, your pacel will via transferred to the depot for standard NZ Post delivery.