 Product Code:
656727772272
Hybrid Ecdysterone Anabolic Supplement
Special Price
$39.99
Regular Price
$89.00
or 6 x $6.67
How Laybuy works.
Pay it in 6 weekly automatic payments, interest free. Easy.
Pay by Laybuy.
Proceed to checkout. Select Laybuy as your payment method.
Complete order.
Log in or sign up for an account in minutes.
Select schedule.
Choose your payment day. View your schedule and select pay now.
You're done.
Your items are on their way. Payments will be taken automatically each week.
Learn More
Nutritional information
nutritional information: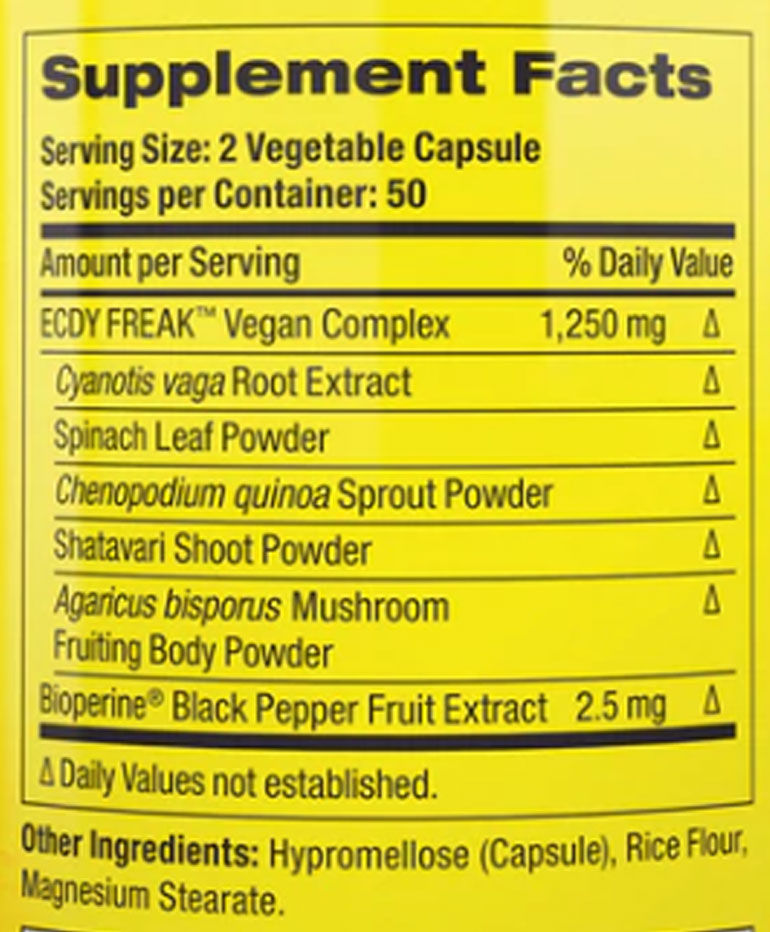 Product Information
Pharmafreak Jacked Freak delivers five rich plant sources of ecdysterone's which help to increase muscle mass, strength and improve athletic performance.
Jacked Freak also includes BioPerine a natural bioavailability enhancer to ensure maximum absorption.
KEY INGREDIENTS
Cyanotis Vaga Root
Spinach leaf
Chenopodium Quinoa sprout
Agaricus Bisporus Mushroom
Shatavari Shoot
Delivery & Returns
Standard Shipping
Standard shipping (Monday to Friday excluding public holidays) is a flat rate of $1.99.
Approximate delivery times once your parcel has been dispatched are as follows*:
Auckland - 2 business days
North Island - 2-3 business days
South Island - 2-3 business days
Rural deliveries can sometimes take an extra few days.
*During sale and holiday periods dispatch and delivery may take longer with larger volumes of orders. No deliveries on weekends and public holidays.
Evening Express Auckalnd (Pace) - $11.50
Order before 3pm Monday to Friday (excluding public holidays) and your order will be delivered between 6-9pm that evening. This shipping option will only be displayed for valid Auckland addresses at check-out.

If ordering on the weekend, your parcel will be shipped the next business day for delivery that evening. If there is no one home to sign for the parcel or it can't be left in a safe place, your pacel will via transferred to the depot for standard NZ Post delivery.